Azure Data Studio is an open-source data management tool that enables working with SQL Server, Azure SQL DB, and Azure Synapse from Windows, macOS, and Linux. It is a one-stop shop to query, design, and manage your databases and data warehouses, on-premise or in the cloud. In this article, we will see the 5 most exciting features of Azure Data Studio for SQL developers. Azure Data Studio can be downloaded from this link based on your operating system. Microsoft SQL Server Management Studio (18.7 or above) has Azure Data Studio preinstalled as an extension. You can launch it from the Tools menu item.
While Azure Data Studio has limitless capabilities below are the top 5 productivity features of Azure Data Studio for SQL developers.
1. Visualize your data within the data studio.
Well, we have a lot of data visualization tools available. However, it makes life very easy when you have the ability to govern your data right within your SQL query editor. SandDance made an amazing extension for Azure Data Studio to visualize data on the fly.
2. Document your SQL query analysis in an interactive Jupyter notebook.
Jupyter notebooks are documents containing live code, visualizations, narrative text, etc. These are widely used nowadays by data analysts and data scientists to document and run data analysis in an interactive way. Azure Data Studio notebooks support a number of different kernels, including SQL Server, Python, PySpark, and others.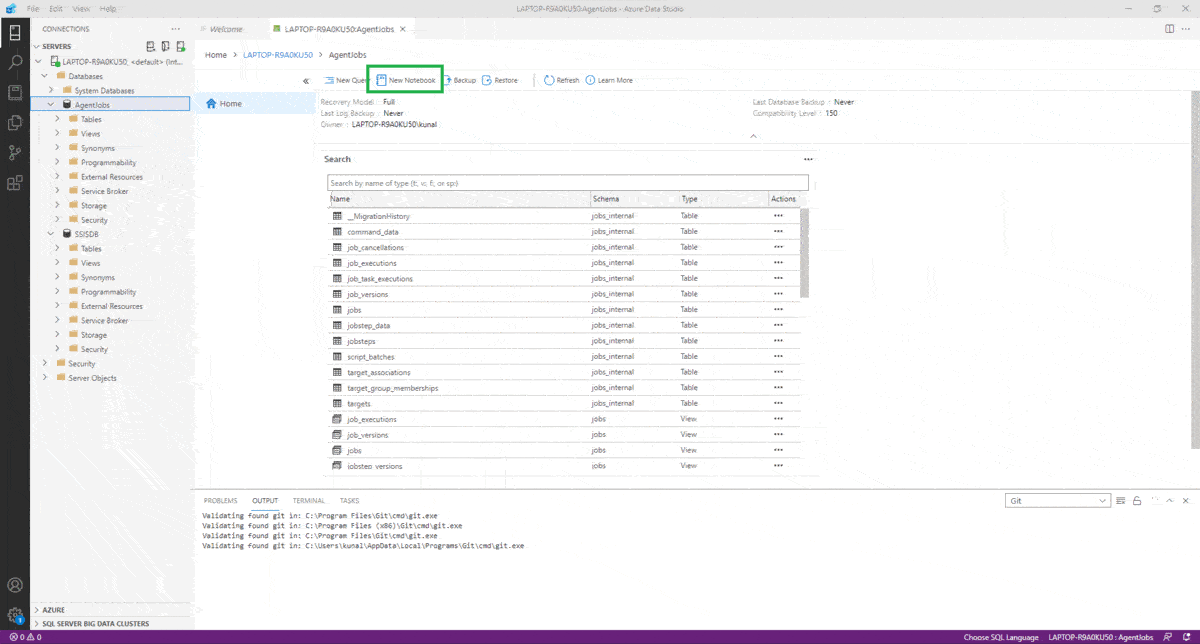 3. GIT Source control integration.
Azure Data Studio has built-in Git for version/source control. Install Git (version 2.0.0 or later) on your machine to enable it in Azure Data Studio.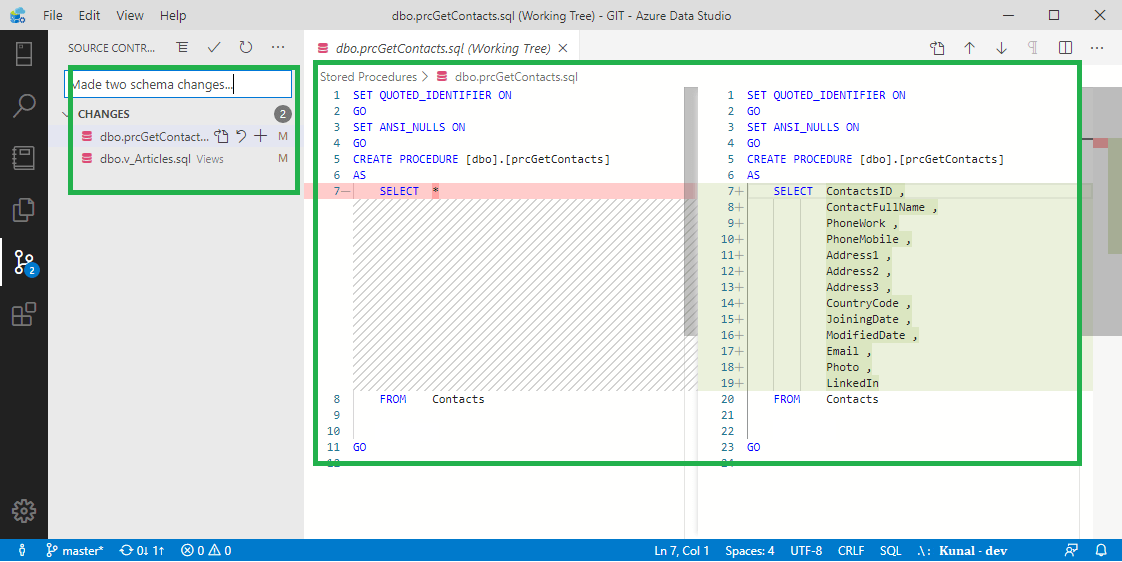 4. Integrated Terminals for scripting.
Write Bash, PowerShell, BCP, or SSH in Azure Data Studio, like Visual Studio Code using Integrated Terminals. The terminal sessions can be renamed for better usability especially when multiple sessions are in use.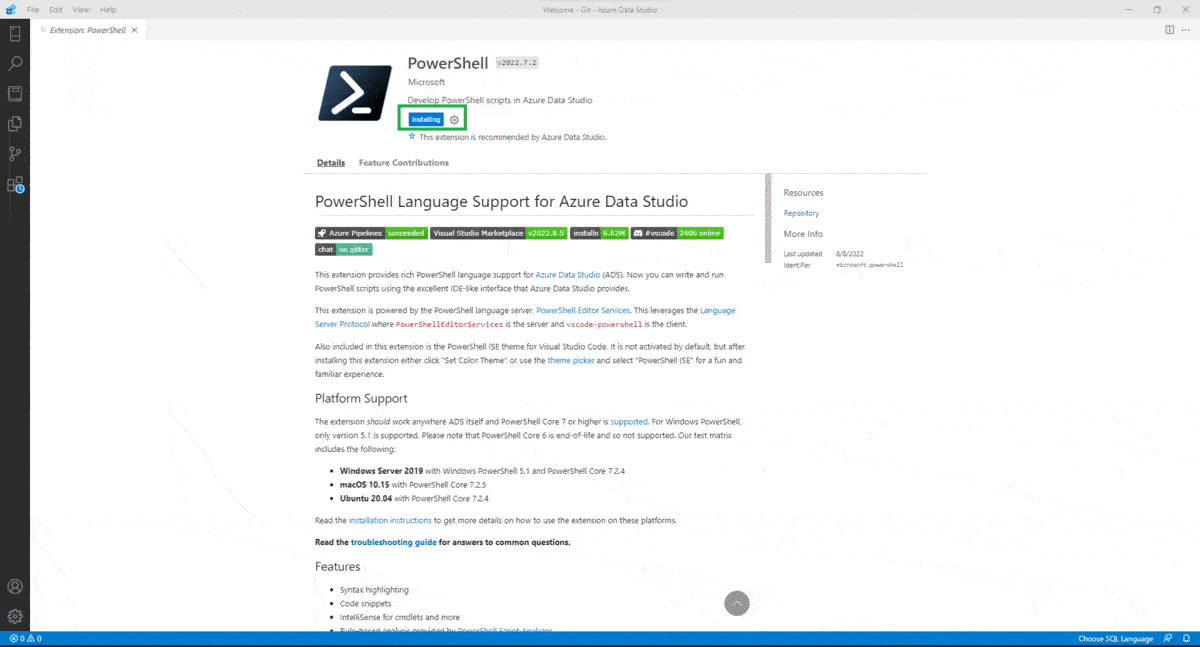 5. Tons of free productivity extensions available on Marketplace.
Azure data studio has its own marketplace with a lot of cool extensions. A few of my favorite extensions are Simple Data Scripter, SQL Server Schema Compare, Query History, etc.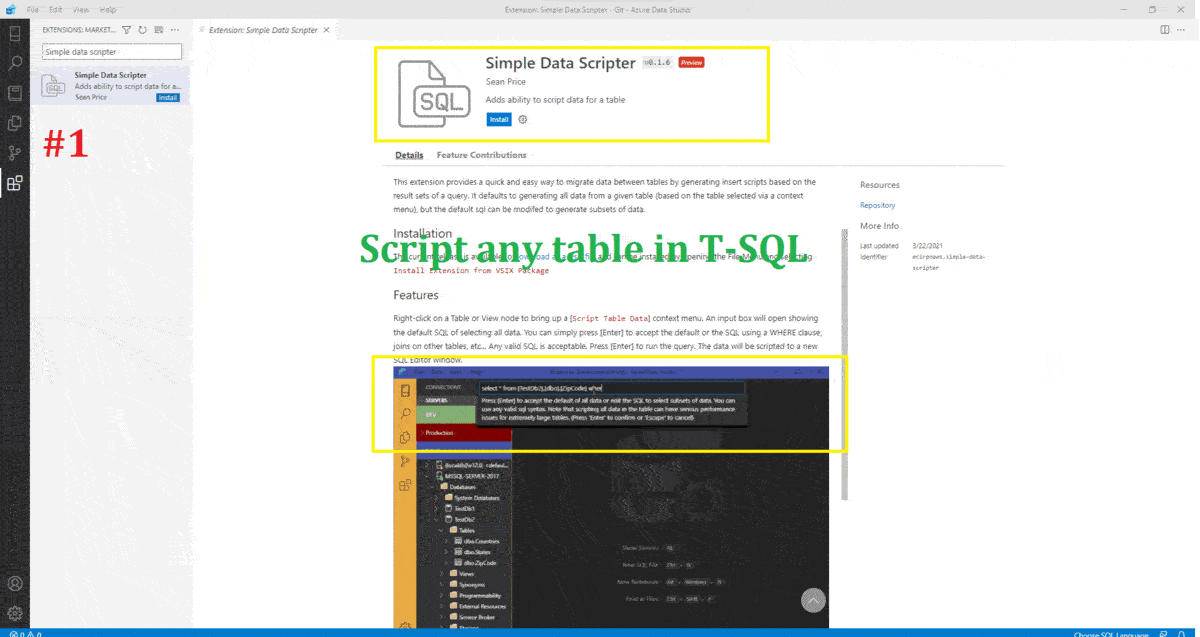 Some more noteworthy features like:
Keyboard shortcuts
Auto code completion with keyword IntelliSense and code fragments etc.
While it still does not have essential features like the SQL Agent job, SQL query actual plan, security management, and all the wizards that SSMS offers, it can be a go-to tool for developers. Perhaps, this is the most viable tool for developers using macOS or Linux.
See more